Chris Harry's Blog

Harry Fodder
Tuesday June 26, 2012 Six Gators on a mission ... to Africa
Updated: 10:51am, June 27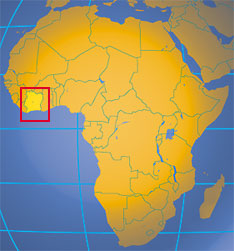 GAINESVILLE, Fla. -- A half-dozen University of Florida athletes arrived Monday in Africa.

Only one of them, Gators basketball player Will Yeguete, speaks French, the native language of Republicque de Cote d'Ivoire, formerly known as Ivory Coast, in western Africa.

"He lived there for 10 years," UF center Patric Young said of his teammate and best friend. "Will's probably the most important person on this trip. He's going to be our translator."

Young and Yeguete, football players Trey and Clay Burton, along with track and field athletes Katrina DeKrey and Ashley Miller, are on the Athletes In Action-sponsored mission, where they'll spend nearly a week in Abidjan, the third-largest French-speaking city in the world.

"We have a chance to impact some lives," Young said.

They had to wait to get started.

The six were scheduled to leave Friday from Jacksonville to Newark, N.J., then to Belgium, then to Africa. Instead, weather postponed their departure overnight. On Saturday, they were re-routed to Houston, then to New York, then to London and finally reached their destination early Monday.


While in Abidjan, the group of Gators will work with Ivory Coast athletes and demonstrate various skills and training methods.

Young and Yeguete will work with basketball players; the Burton brothers will focus on strength and conditioning; DeKrey, a sprinter, and Miller, a thrower, will offer their expertise in track and field events.

The UF athletes are scheduled to return Saturday.

"When I was younger, I always dreamed of the opportunity of going to Africa. It's just something in my life I've always wanted to do," Young said. "But to be able to go over there, see a new country and work with some people who love the game of basketball, it's really means a lot to me."