Chris Harry's Blog

Harry Fodder
Sunday February 2, 2014 Basket Blog Notes: Justin Timberlake, Patric's birthday, McDonald's All-Americans, etc.
GAINESVILLE, Fla. -- You're going to hear a lot about this in the coming month.

The Rowdy Reptiles unleashed a Twitter blitz last week aimed at Justin Timberlake, asking the iconic pop superstar to come to Gainesville and sing the national anthem before the March 8 nationally televised regular-season finale against Kentucky.


The social media push began in earnest with tweets going out to the account of @jtimberlake, with the hashtag #BringJT2UF. Plenty of "JT" big heads were bopping up and down during Saturday's thrashing of Texas A&M at the O'Connell Center. And on Tuesday, the Rowdies are asking students to wear suits and ties for the Missouri game on ESPN.

Suit and ties. Get it?

OK, so how realistic is a "JT" sighting at the O'Dome for that high noon mega-showdown against the Wildcats? Senior Day for this great class, no less. Probably not very likely. But the megastar loves basketball. He's a Memphis native who grew up cheering on the University of Memphis (yes, the one the Gators beat in December) and has courtside seats for Grizzlies games (right).

Memo to former Gators/current Grizzlies Mike Miller and Nick Calathes: The lobbying starts now!

Timberlake has embarked on a world tour that has concerts scheduled for Sunrise on March 4 and Miami on March 5, then he's off the next three weeks before kicking off the European leg of his tour in England. Seems like plenty of time to take a couple hours and park the jet at Gainesville Regional, hop a limo for the dome (maybe stop at Leonardo's for a slice), duck into the locker room to fire up the home team, then give packed arena the pre-game thrill of a lifetime.

OK, if this seem's like pie-in-the-sky stuff -- and, yes, it does -- consider that Michigan's student body chased a similar dream back in September when it went on a social media blitz to get Beyonce to play halftime of the Wolverines' home football game against Notre Dame.

Beyonce didn't show, but she did "represent," as they say. Bet the Rowdies would take something similar to this.
BIG PAT'S BIG 2-2

Speaking of the Rowdies, they greeted senior center Patric Young with a chorus of "Happy Birthday" before Saturday's game. It was nice, but what Young, now 22, really wanted was a double-double -- his first of the season -- on his special day.

He finished with nine points and a career-high 14 rebounds in putting on an end-to-end show of energy that Coach Billy Donovan would love to see on a game-to-game basis.

"I thought he was great," Donovan said. "I told him every day was going to be his birthday."

Young had a chance to reach double-figures in the scoring column, but missed three of four free throws in his final stint on the floor before giving way to subs. Young knew he was sitting just one point away, yet he wasn't going to ask Donovan to go back in the game just to achieve a single-game individual goal.

"I'm not going to lie to you, it was disappointing," said Young, who only took two shots during the game, both dunks. "I had a chance at the free-throw line. ... It is what it is."

And it was what it was, nonetheless. A sensational performance by the fan favorite from Jacksonville.
TRIVIA QUESTION

The Gators have held their last three opponents to season-low scoring outputs, including Saturday's 36-point smothering of A&M. So what's the fewest points UF has allowed during the shot-clock era (1986 to present)? Answer below.
FORMER GATOR UPDATE

The Chicago Bulls aren't having a great season, scratching nightly to stay around .500., what with superstar guard Derrick Rose sidelined by a major injury once again.

But they still have Joakim Noah.

And he's an all-star for the second year in a year row.

The league announced its rosters for the 2014 NBA All-Star Game last week, with Noah making the Eastern Conference squad as a reserve. Now in his sixth season since leading the Gators to back-to-back NCAA titles, the 6-foot-11 center is averaging 11.7 points, 11.4 rebounds and 4.2 assists per game. The game is set for Feb. 16 at New Orleans.

Last year, Noah scored eight points, grabbed 10 boards and dished three assists in 16 minutes of all-star play in the game at Houston. And joins former UF teammate Al Horford as the only Gators to play play in back-to-back NBA all-star games. Horford did it in 2010-11.



TWITTER PATTER
"@GatorZoneNews: How does @jtimberlake look in a #Gators hat? @MBKRowdies trying to #BringJT2UF pic.twitter.com/Gkr436vMCy" SO GOOD

— Laura Faye Jones (@LaFaJones) February 1, 2014
Countdown http://t.co/fyjNhxjMBS

— Patric Young (@BigPatYoung4) February 1, 2014
Florida looking more & more like a number 1 seed if they continue to run the SEC. @ESPNCBB

— Jay Williams (@RealJayWilliams) February 2, 2014
@jenabx3: Lol @DeVonWalker25 and jtimberlake getting ready for the game #BringJT2UF #UFvsUK pic.twitter.com/2z3DX6IUnD

— Jena Beeee (@jenabx3) February 1, 2014
CHARTING THE GATORS
When Chris Walker makes his debut Tuesday night, he will be the 17th McDonald's All-American to take the floor for the Gators. That's a pretty amazing statistic, considering UF had just four before Donovan's arrival in 1996. Here's a list of Big Macs and what they accomplished (or didn't) at Florida.

Year Player Noteworthy
1981 Eugene McDowell Gene "The Dunking Machine" had 1,565 points, 1,063 rebounds
1986 Dwayne Schnitzius Only SEC ever with 1,000 pts, 800 rebounds, 250 assists, 250 blocked shots
1988 Stacey Poole "Comeback Kid," tore two Achilles, ACL, yet still No. 6 on all-time scoring list.
1998 Teddy Dupay Still remains No. 1 on state's all-time prep scoring list with 3,744 points.
Mike Miller Best player on Billy D's first Final Four squad; NBA Rookie of the Year for Orlando.
1999 Donnell Harvey McDonald's slam-dunk champion, first "one-and-done" in school history.
Brett Nelson Sits No. 4 all-time in 3-pointers for the Gators; another standout on FF team.
2001 Kwame Brown Bypassed college to enter NBA draft and was No. 1 overall pick of Washington.
David Lee 4-year standout led Gators to first SEC Tournament title in '05; two-time NBA all-star.
James White Transferred to Cincinnati after freshman season.
2002 Anthony Roberson One of 13 players in school history to hit 1,500 career points.
2004 Corey Brewer Only McDonald's All-American among the iconic "04s."
2007 Nick Calathes 2-time "Florida Mr. Basketball" left after two seasons to play in Greece.
Jai Lucas Son of ex-NBA star John Lucas, transferred to Texas mid-way through 2nd season.
2009 Kenny Boynton Left UF as No. 2 scorer in school history with 2,033 points.
2010 Patric Young Decorated player and student with more than 100 victories as a Gator.
2011 Bradley Beal UF's second "one-and-done" was the No. 3 overall pick by Wizards.
2013 Kasey Hill Key member of rotation as a freshman who's just starting to tap his potential.
* Ric Clarson played for the U.S. All-Stars in the 1975 Capital Classic in Landover, Md., which served as so-called precursor to the McDonald's All-America Game.


IRREVERENT GATOR PHOTO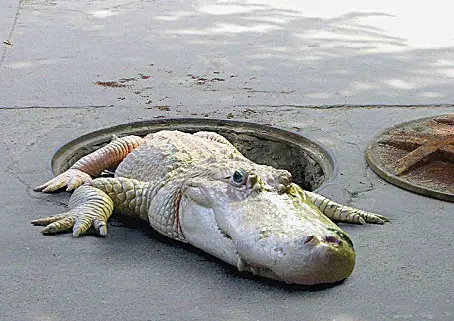 FREE THROWS

Some buzz that No. 3 Florida will move up to No. 2 in the national polls this week after top-ranked Arizona lost at the buzzer at California. Possible. I would think Wichita State, still unbeaten and behind the Gators at No. 4, would warrant that spot as much. Besides, how many fans (and coaches) out there are deftly afraid of being atop the polls this time of year? ... Less than 1,000 seats remain for Tuesday night's ESPN game against Missouri. The Tigers (16-5, 4-4), after losing at home Saturday to Kentucky, are in big-time need of a resume-builder for the NCAA Selection Committee. They will be hungry for this game. ... The A&M win was Donovan's 200th conference victory as a head coach, including two seasons at Marshall in the Southern Conference. His league mark now stands at 200-110, including a 182-100 record at UF. ... The fans love it when Donovan's son, also named Billy, checks in for the minutes. They want him to shoot so badly, but the kid known as "BD3" (even though he's not Billy Donovan III, by the way), is still looking for his first trey as a Gator after rimming out a pair against the Aggies. He was close on the first and even closer on the second, which spun out and prompted assistant coach John Pelphrey to give a playful nudge to the head coach on the bench. "Little Billy" is now 0-for-8 from the floor, 0-7 from the arc. ... Trivia answer: Eight games into defending their first national championship, the Gators beat Southern 83-27 on Nov. 28, 2007, making for the fewest points UF has allowed in a shot-clock era game.