Chris Harry's Blog

Harry Fodder
Friday October 18, 2013 Fun with Missouri: Get to know Mizzou and some Tigers history
COLUMBIA, Mo. -- As we watched the Missouri-Georgia game in the press box at LSU last weekend, one media type was getting far more excitable than the rest of us.

He was an MU grad, and therefore a long-suffering MU fan.
And it showed.

Underdog Mizzou's 18-point lead was slowly shrinking; first by a field goal, then a touchdown, then another touchdown to draw within two points early in the fourth quarter. For this one tortured Tiger soul it was as if his entire football life was passing before his eyes.

"Welcome to Mizzou football, folks," he announced. "This is what we do."

But then something altogether unexpected happened.

The Tigers, with their star quarterback knocked from the game, made a big play and pulled away for a 41-26 upset of Aaron Murray and the nation's seventh-ranked team and with it their first signature victory as a member of the Southeastern Conference.

One of the biggest wins in the history of the program.

"I can't believe it," our press box friend said. "I just can't believe it."


The realization that his team had won a game of such significance was compounded by the possibilities that defeat of the Bulldogs put before the usually tough-luck Tigers.

Starting with their very next game.
This game.

They've been playing football at Missouri since 1893, yet fall weekends like the one they're about to experience up on the famous quadrangle have been rare the last 120 years. It just so happens the Florida Gators, in their first visit to the Show-Me State's flagship university, get to live it.

The Tigers (6-0, 2-0), just two seasons into joining college football's greatest league, are unbeaten, ranked 14th in the nation and in sole possession of first place in the SEC Eastern Division. A win over UF not only would make a monumental statement to the state of the Tigers' program, but wipe out any realistic hope the Gators have of playing for the league title.

So to commemorate this first -- not to mention high-stakes -- visit to Columbia, we offer a crash course in Mizzou football history. The following is a flurry of names, nuggets and memorable moments about a program Florida fans are going to hear a lot about between now and kickoff Saturday morning. Not to mention for years to come.
SO, WHO IS MIZZOU?


What: University of Missouri

Founded: 1839

Enrollment: 34,658

Colors: Black and Gold

Stadium: Faurot Field (built in 1926)

Mascot: "Truman the Tiger," (left) named for President Harry S. Truman, born in Lamar, Mo., and the only President of the United States from the state.


SOME HISTORY (with moving pictures)

* When Missouri first took the field in 1893, it did so as a member of the Western Interstate University Football Association, along with Kansas Nebraska and Iowa. That league was dissolved after the 1897 season and the Tigers joined the Missouri Valley Intercollegiate Association, which in 1928 took on the nickname of the Big Six Conference. In time, it became the Big Seven, then Big Eight, then Big 12, with the Tigers leaving the conference after the 2011 season to join the SEC.
* In 1957, Frank Broyles coached the Tigers to a 5-4-1 record, then left to start would be a Hall of Fame career at Arkansas. He was succeeded by Dan Devine, who went 92-38-7 in 13 seasons leading the Tigers, including a 61-24-4 mark in Big Eight play and two conference titles. Devine left Columbia in 1971 to coach Notre Dame.
* Tucked inside Devine's numbers was 20-18 victory over Steve Spurrier and the Gators in the 1966 Sugar Bowl, a game the Gators trailed 20-0, only to score three fourth-quarter touchdowns and fail at three two-point conversion attempts. Video below.
* From 1984 to 2002, the Tigers had just two winning seasons under four different coaches. They went 4-7 in 1990, but that record has the second-biggest asterisk in college football history next to it -- second only to the one next to Colorado's national championship that season. My friend from the LSU press box understands.



* Those two winning seasons came under Larry Smith, who went 7-5 in 1997 and 8-4 in 1998. In '97, the Tigers and their home crowd were denied one of the great wins in their history, courtesy of a play that became known as the "Flea Kicker." After this, you'll surely feel press box dude's pain.

* In 2007, under curren Coach Gary Pinkel, the tigers went 12-2 and ascended all the way to No. 3 in the nation, but both losses came against Big 12 rival Oklahoma; a 41-31 loss at Norman and 38-17 loss in the league title game at San Antonio, Texas.


THE GREATS


* Two former Tigers are in the Pro Football Hall of Fame: San Diego Chargers tight end Kellen Winslow, maybe the greatest ever to play his position, was enshrined in 1995, while St. Louis Cardinals safety Roger Wehrli, who some consider the first so-called "shutdown corner" ever to play the game, voted in by the veterans committee in 2007.

* Other notable Mizzou football alumni: Mel Gray (wide receiver, St. Louis Cardinals); Johnny Roland (running back, St. Louis Cardinals); Andy Russell (linebacker, Pittsburgh Steelers); James Wilder (running back, Tampa Bay Buccaneers); Eric Wright (cornerback, San Francisco 49ers).

* Missouri has had seven players taken in the first round of the NFL draft since 2001, with six coming since 2009. That's only one less than Florida has had taken in Round 1. Those six are: 2009 - Ziggy Hood (defensive tackle, Steelers, 32nd) and Jeremy Maclin (wide receiver, Philadelphia Eagles, 19th); 2010 - Sean Weatherspoon (linebacker, Atlanta Falcons, 19th); 2011 - Blaine Gabbert (quarterback, Jacksonville, 10th) and Aldon Smith (defensive end, 49ers, 7th); 2013 - Sheldon Richardson (defensive tackle, New York Jets, 13th).


WHO ELSE?
For fun's sake, here are some notable Mizzou alums who did not play football. Some pretty good ones didn't make the list.

Chris Cooper won an Academy Award for Best Supporting Actor in "Adaptation," but loved him in "The Patriot," "American Beauty," "Bourne Identity" and "Capote."
Sheryl Crow, singer-songwriter. She's gonna wanna have some fun this weekend.
Linda M. Godwin, NASA astronaut on four space shuttle missions.
Jon Hamm. No explanation needed.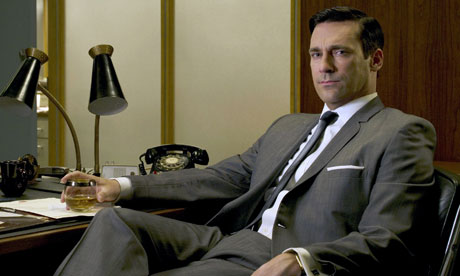 Jim Lehrer, the PBS icon journalist and presidential debate moderator.


Brad Pitt went there to study journalism, but found another calling.

Max Scherzer probably has his mind elsewhere this week. Detroit or Boston, most likely.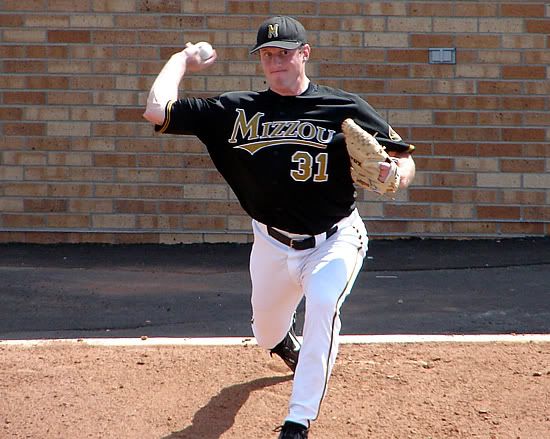 George C. Scott was there long enough to take some classes, but hey, it's George C. Scott. As brilliant as he was in "Patton," what about "Anatomy of a Murder" and "Dr. Strangelove?"

Sam Walton. As in the father of Wal-Mart. Yeah, that guy.
Tennessee Williams, playwright who authored "A Streetcar Named Desire," "Cat on a Hot Tin Roof" and "Sweet Bird of Youth." Stellaaaaa!