Chris Harry's Blog

Harry Fodder
Thursday August 8, 2013 Jeff Driskel returns to practice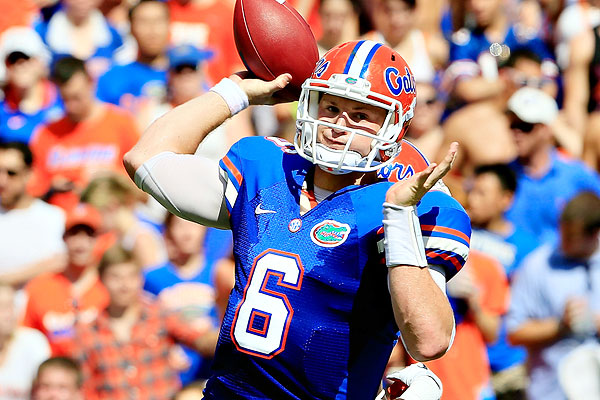 GAINESVILLE, Fla. -- Quarterback Jeff Driskel is back under center for the Florida Gators.

Driskel was cleared to return to action Thursday afternoon and took the field with his UF teammates for their night practice at the lacrosse stadium. The junior and incumbent starter had missed the first six practices of the preseason recovering from a July 30 emergency appendectomy.

Though he wasn't able to participate for nearly all the first week, Driskel was on hand -- and on the field -- for each of the previous practices, getting his mental repetitions and providing feedback to players and coaches.

After his surgery, Driskel was told he could be sidelined up to two weeks, but he listened to the UF medical staff and his recovery went smoothly.

"I want to get back as soon as possible," Driskel said at Gators Media Day last week. "Whenever the training staff says I'm good to go, I'm good to go. I have full faith in them. They're looking out for what's best for me, so whatever they say, I'm all for it."

And on Thursday, they said he was good to go.
"It's important. He's our starting quarterback," tailback Mack Brown said earlier in the day. "The offense runs through him, so it's good to have him back."

Last season, Driskel started 12 games, completing 63.7 percent of his passes for 1,646 yards, 12 touchdowns and five interceptions, and was the team's second-leading rusher with 413 yards and four TDs.

Note: Check GatorZone.com Friday morning for a post-practice interview with Driskel.