Chris Harry's Blog

Harry Fodder
Friday August 2, 2013 Welcome back, Ronald Powell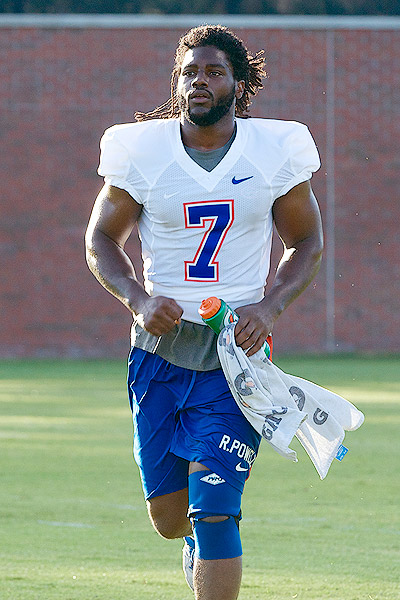 GAINESVILLE, Fla. -- At Southeastern Conference Media Days two weeks ago, Florida defensive lineman Dominique Easley compared teammate Ronald Powell's hunger to get back on the football field again to someone who had not eaten in a long, long time.

The buffet line opens tonight.

"I will bring everything I can; everything that is in my control I will bring to the table," Powell vowed during Thursday's football media day. "Whatever my coaches ask of me, whatever my teammates think I can do, that's what I will bring."

Powell, who blew out his left knee in the 2012 spring game and has been sidelined for 16 months, has been cleared for full participation in Gators preseason workouts. After redshirting last season, the 6-foot-4, 240-pound combo defensive end-outside linebacker's return will be a welcome boost to a defense that ranked second in the league last season behind only Alabama.

Rated the No. 1 overall prep prospect in the nation for the 2010 recruiting class, Powell played in all 13 games as a true freshman and led the team in sacks with six during his 2011 sophomore year.

For Powell, out of Moreno Valley, Calif., the road back from two reconstructive surgeries was a tough, uphill climb, but the stayed positive throughout the process -- "They had a plan for me to be ready for camp on Day 1 and we followed that plan," he said -- and now his return is about to become a reality.

If he's looking forward to tonight's first practice, imagine how much he's looking forward to the Aug. 31 season opener against Toledo.

In fact, someone asked Powell that very question.

"You're asking me something I really can't answer," he said. "It's something I can picture, view and almost taste, but I really and truly don't know that feeling I'll get when I run out into the 'Swamp' again."

We'll check back in four weeks.