Chris Harry's Blog

Harry Fodder
Thursday August 1, 2013 Another Dent (Cody this time) in Red Sox lore (sort of)
Updated: 10:25am, August 1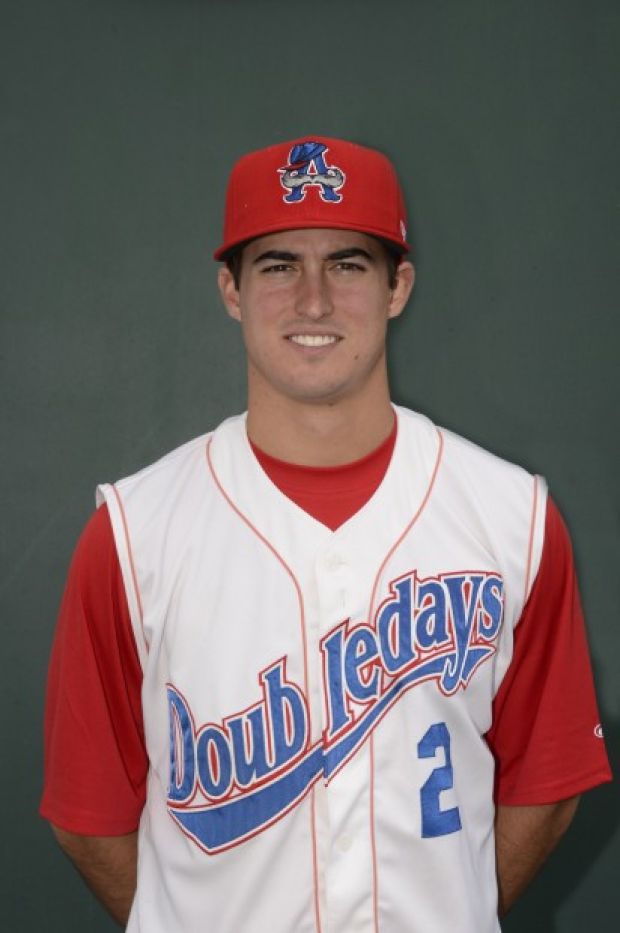 GAINESVILLE, Fla. -- It's a long way from 1978, but somewhere, someone last night in Lowell, Mass., mumbled these three words (or a variation thereof).

"Cody Freaking Dent!"

That would be Cody Dent (pictured top right), as in the former Florida shortstop for the Class A Auburn Doubledays in the New York-Penn League, who Wednesday night stroked a single in the ninth inning to break up what would have been the first perfect game in the history of the Lowell Spinners.

Yes, the Spinners are a Red Sox affiliate and Dent's ruinous hit conjured up memories of father Bucky Dent (pictured below right with Reggie Jackson) and his famous homer -- or infamous, depending on your rooting interests -- for the New York Yankees in the 1978 American League East playoff game at Fenway Park.


Dent, a 29th-round pick of the Washington Nationals affiliate, stepped in to face Taylor Grover with one out in the ninth inning. Grover had teamed with Jamie Callahan (six innings, nine strikeouts) and Mike Adams (1-2-3 in the both seventh and eighth) to set down 25 straight Doubleday batters.

Two outs from perfection.

But Dent, one batter after Spinners first baseman Nathan Minnich made a diving catch to save a hit, blooped a single just over the Lowell shortstop's head for his team's first base-runner of the game.