Chris Harry's Blog

Harry Fodder
Sunday September 9, 2012 On this date in Gators history: Sept. 9, 1987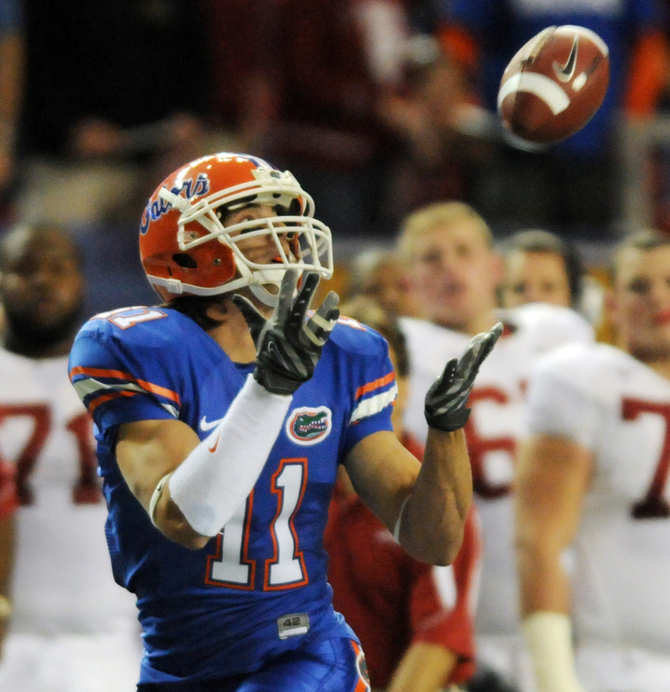 Riley Cooper, a member of UF's 2006 signing class and roommate of Tim Tebow during their four years together with the Gators, was born in Oklahoma City.
Cooper's family moved to Florida, where he starred at Clearwater Central High. At UF, he was an instant special teams standout, but gained notoriety by becoming the first UF freshman since Jabar Gaffney in 2000 to catch three touchdown passes in a game, doing it against Westen Kentucky. He went to become a reliable option for Tebow and also played some outfield for the Gators baseball team.
Career stats at UF: 81 catches, 1,496 yards, 15 TDs.
A fifth-round draft pick by the Philadelphia Eagles in 2009, Cooper also had a shot at professional baseball with the Rangers but opted for the NFL.
Heading into today's 2012 season opener against Philadelphia, Cooper's career NFL shows numbers show 23 catches for 431 yards, a couple TDs and lots of tweets @RileyCooper_14.