Scott Carter's Blog

Carter's Corner
Monday March 4, 2013 A Gators and SEC Women's Basketball Tournament primer
Updated: 10:23am, March 5
The Gators will need senior Jennifer George at her best to make a run in the SEC Tournament.
GAINESVILLE, Fla. – The Gators women's basketball team departs Tuesday night for Duluth, Ga., site of this year's Southeastern Conference Tournament. The No. 9-seed Gators (17-13, 6-10) face No. 8-seed Arkansas (18-11, 6-10) at noon Thursday in a rematch of Florida's regular-season home finale on Feb. 28.
The Gators defeated Arkansas at the O'Connell Center 69-58 behind a double-double from senior forward Jennifer George, who finished with 13 points and 11 rebounds. Florida will practice Wednesday at The Arena at Gwinnett Center as it seeks to win a third consecutive opening-round game in the SEC Tournament, including a win over Arkansas in 2011.
You can follow each game of the tournament here at SECDigitalNetwork.com.
Razorbacks coach Tom Collen said Monday that he sees the Florida-Arkansas rematch as a close one that could easily go either way, with severe ramifications for the loser.
"We probably feel like it's an elimination game for the NCAA Tournament,'' Collen said. "The loser probably loses an opportunity, the winner probably stays on the board and advances with a chance to still make the NCAA Tournament."
Gators coach Amanda Butler (photo at left with Jaterra Bonds) is counting on veterans Jennifer George, Jaterra Bonds and Lily Svete -- the only UF players who have played in the SEC Tournament -- to set the tone for her young team.
Six of Florida's 10 SEC losses were by seven points or less as the Gators often struggled late in games that were winnable with a play or two.
"We've got to have balance and an awareness of what we're doing well and what we're not doing well,'' Butler said Monday. "We all have to be on the same page on those things. You've got to be the tougher team. How much knowledge of the other team only goes so far."
On an SEC media teleconference Monday afternoon, several coaches discussed how deep the league is this season compared to past years. While Tennessee, in the Vols' first season since the 1973-74 campaign without Pat Summit on the bench, is the tournament's No. 1 seed, no one is willing to concede Tennessee is the clear favorite.
The Vols finished 14-2 in conference play, losing their regular-season finale on Sunday at Kentucky. The Wildcats finished second at 13-3, followed by Georgia (12-4) and Texas A&M and South Carolina at 11-5. LSU finished 10-6.
"We feel like our league is as competitive as it has been in several years,'' Georgia coach Andy Landers said. "The play and talent in the league is higher and very well-distributed throughout the league."
Collen said he wouldn't be surprised if any of the top-six seeds win the tournament and isn't ruling out others such as No. 7-seed Vanderbilt, which finished 9-7 in league play.
With the tournament slated to start on Wednesday night when No. 12-seed Mississippi State faces No. 13 Alabama, here is a primer to get you ready:
PLAYERS TO WATCH
Meighan Simmons, Tennessee -- A junior guard, Simmons scored 27 points to help the Vols escape Gainesville with a 78-75 overtime victory over the Gators in mid-January. Simmons averaged 17.7 points a game to lead the league in scoring and also shot an SEC-best 83.9 percent from the foul line.
Tiffany Clarke, Vanderbilt -- The senior forward is the reigning SEC Player of the Week who scored 26 points, grabbed seven rebounds and blocked four shots in a victory over the Gators Feb. 21. The tournament is also in Clarke's hometown, so she should be comfortable in her surroundings.
A'Dia Mathies, Kentucky -- The reigning SEC Player of the Year is the first player in Kentucky history -- men or women -- to accumulate more than 1,800 points, 500 rebounds, 300 assists and 250 steals in her career. Mathies has helped the Wildcats advance to the Elite Eight two consecutive years and is seeking a three-peat in her final season.
Kelsey Bone, Texas A&M -- The 6-foot-4 center was SEC Newcomer of the Year in 2010 at South Carolina and then sat out a season after transferring to Texas A&M. Bone has not disappointed in Aggieland. She is third in the league in scoring (17.3 points) and second in rebounding (9.7) while leading the conference in field-goal percentage (56.7 percent).
Morgan Eye, Missouri -- The Tigers finished 6-10 in their first season in the SEC but if Eye gets hot, watch out. She helped Missouri upset Tennessee earlier this season and her 108 3-pointers led the league. Eye needs one more 3-pointer to break a tie with Mississippi State's Alexis Rack (2010) for the single-season SEC record for 3-pointers.
Theresa Plaisance, LSU -- The 6-foot-5 junior forward is a big reason why the Tigers enter the tournament as the hottest team, winners of six in a row. Plaisance is second in the league in scoring (17.6), sixth in rebounding (8.2) and first in blocked shots (2.8).
FLORIDA'S OUTLOOK
For the Gators to make a run, they will have to get by Arkansas in the first round and then upset top-seed Tennessee in the second round. They beat Arkansas and narrowly missed defeating Tennessee in the regular season, so they know they can compete with both teams.
"We all know each other so well at this point,'' Butler said.
George must be healthy and play assertive the way she did before multiple shoulder injuries slowed her down this season. If George can average a double-double and Bonds plays in control and makes good decisions at point guard, the Gators could surprise. Even if the two veterans come through, young players like Sydney Moss, Christin Mercer, January Miller and Carlie Needles have to offer significant contributions.
GATORS' WILDCARD
Kayla Lewis -- The redshirt sophomore (photo, left) has been plagued by injuries during her career but finally got on the court regularly and averaged 7.8 points and 6.1 rebounds in just over 21 minutes per game. Lewis scored 11 points and had eight rebounds in Florida's win over Arkansas, and in the loss to the Vols, she scored five points and had a team-high 11 rebounds.
Lewis, the 2010 Georgia Gatorade Player of the Year, also enjoyed the highlight of her prep career at The Arena at Gwinnett Place, leading her Southwest DeKalb (Ga.) High team to a state championship there in her final game in 2010.
BIRTHDAY GIRLS
Butler and Moss both celebrate birthdays on Wednesday. Butler, in her sixth season as Florida's head coach, turns 41. Moss turns 19. You can bet both would like nothing more for a gift than a deep run in the tournament.
NUMBERS
33 -- SEC women's basketball tournaments since the event debuted in 1980
22 -- Times winning team has come from the state of Tennessee (Tennessee -- 16 titles; Vanderbilt -- 6)
9 -- Consecutive years either Tennessee or Vanderbilt has claimed the title
128 -- Career games for Florida's George. She needs one more to tie school record.
3-5 -- Gators' record in SEC Tournament under Butler
17-32 -- Florida's all-time record in SEC Tournament
2 -- Gators with at least 100 assists this season, making Florida only team in league with that distinction (Bonds and Moss)
11 -- SEC teams to finish the regular season with winning records; only Mississippi State (13-16), Alabama (12-17) and Ole Miss (9-20) failed to finish above .500
20.4 -- Scoring margin for Kentucky, which leads the league; Wildcats averaged 77.3 points, allowed 56.9
6-21 -- South Carolina's all-time record in SEC Tournament, worst among the field
HONORABLE MENTION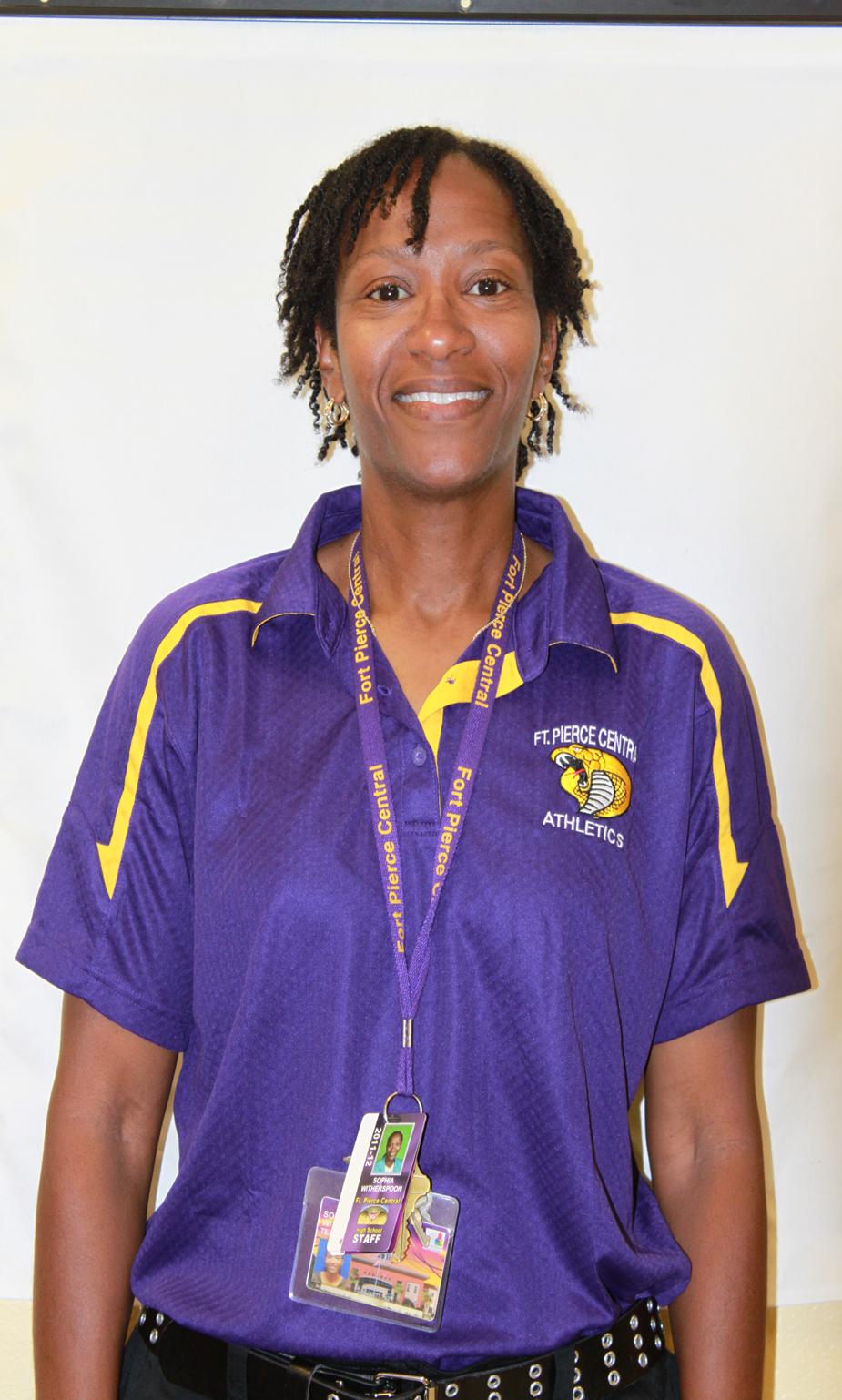 Former UF standout Sophia Witherspoon is the Gators' SEC Great being recognized at the tournament. Witherspoon will be honored at halftime Thursday of the Florida-Arkansas game. A 5-foot-11 guard from Fort Pierce, Fla., Witherspoon finished her career as the school's sixth all-time leading scorer with 1,381 points. She was inducted into the UF Athletic Hall of Fame in 2005.
Witherspoon was a first-team All-SEC selection in 1991 when she averaged 18.5 points and 5.7 rebounds per game.
When Witherspoon completed her UF career, she went on to play for several seasons in the WNBA, spending time with the New York Liberty, Portland Fire and Los Angeles Sparks. The 43-year-old Witherspoon returned to Fort Pierce Central High, her alma mater, to become the girls' basketball coach in 2009.